Baseball, known as America's favorite pastime, is a sport deeply embedded in the fabric of American culture. It's a game that brings people together, fostering team spirit and camaraderie. One essential aspect of baseball, beyond the game itself, is the representation of a team through their uniforms. Custom baseball jerseys are an integral part of this representation, offering a unique identity and a sense of pride to players and fans alike.
The Significance of Custom Baseball Jerseys
Custom baseball jerseys serve multiple purposes, all of which contribute to the overall essence and spirit of the game:
Team Identity and Unity: In a sport that places a high value on teamwork, a cohesive team identity is vital. Custom baseball jerseys are a means to achieve this identity. They create a sense of unity among team members, fostering a strong bond and instilling pride in being a part of a team.
Fan Engagement and Support: Fans often identify and connect with their favorite teams through the team's colors, logos, and jerseys. Custom baseball jerseys are not just for the players; they're a way for fans to feel part of the team. Wearing the team jersey instills a sense of pride and solidarity among supporters.
Professionalism and Legitimacy: Custom baseball jerseys elevate a team's image, lending an air of professionalism. When players step onto the field wearing a well-designed, custom-made jersey, it portrays a level of seriousness and dedication, which is crucial in competitive sports.
Recognition and Branding: A well-designed custom baseball jersey can become an iconic symbol for a team, recognized nationally and even globally. It's a part of the team's branding and can be a significant source of revenue through merchandise sales.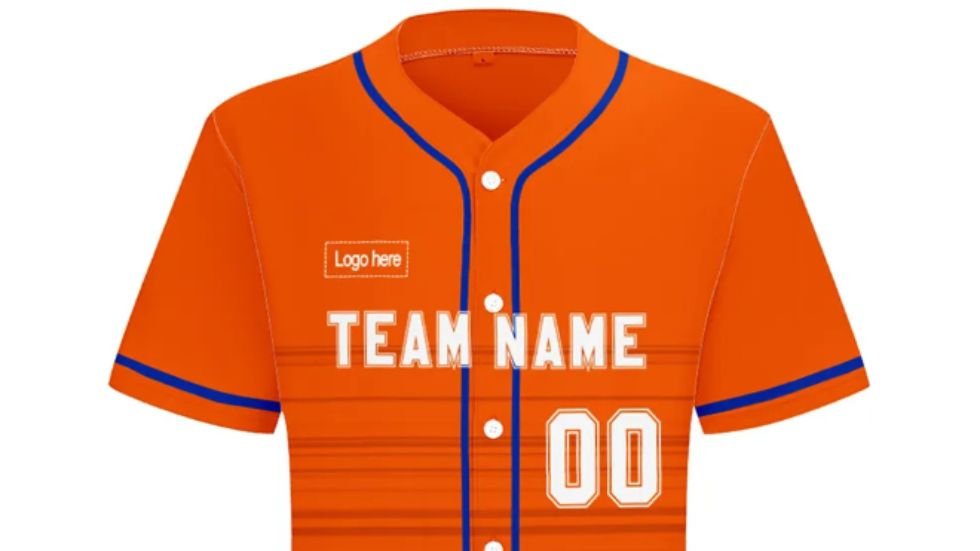 The Art of Customization
The beauty of custom baseball jerseys lies in their customization. Teams have the liberty to create a design that mirrors their unique identity and culture. Here's a look at the key aspects of customization:
Design Elements: Customization begins with design elements. Teams can choose colors, patterns, fonts, and graphics that represent their brand or community. The design can incorporate team logos, mascots, and slogans, making the jersey truly distinctive.
Material and Comfort: Selecting the right fabric is crucial for player comfort and performance. Breathable, moisture-wicking materials ensure players stay cool and dry during the game. Comfort is a priority to enhance performance on the field.
Personalization for Players: Custom baseball jerseys often include personalization for players. This can involve adding player names, numbers, and even specific fits tailored to individual preferences, ensuring each player feels a strong connection to their jersey.
Technology and Innovation: Advancements in technology have allowed for intricate designs and printing techniques, enabling teams to create striking, high-quality jerseys. Sublimation, embroidery, and heat transfer technologies provide durability and a professional finish.
The Process of Creating Custom Baseball Jerseys
Creating a custom baseball jersey involves a series of steps, from design conceptualization to production:
Design Consultation: Teams collaborate with designers or manufacturers to conceptualize their unique jersey design. This stage involves choosing colors, patterns, and incorporating brand elements.
Design Approval: Once the design is finalized, it undergoes a review process to ensure it aligns with the team's vision and adheres to branding guidelines.
Material Selection: Teams choose the appropriate fabric based on their preferences for comfort, durability, and performance.
Production and Printing: The approved design is then sent to production, where modern printing techniques bring the design to life on the chosen fabric. This is a critical step to ensure the final product mirrors the original design accurately.
Quality Check: Each jersey undergoes a thorough quality check to ensure it meets the desired standards of durability, color accuracy, and overall design integrity.
Distribution: Finally, the custom baseball jerseys are distributed to the team members and made available to fans through various channels, including merchandise stores and online platforms.
The Economic Impact of Custom Baseball Jerseys
Custom baseball jerseys have a significant economic impact, contributing to various sectors:
Manufacturing Industry: The demand for custom jerseys fuels the manufacturing sector, providing employment opportunities and driving economic growth.
Retail and Merchandising: The sale of custom baseball jerseys contributes to the retail industry, both in physical stores and online platforms, generating revenue and boosting the economy.
Tourism and Fan Engagement: Custom baseball jerseys play a role in promoting tourism, attracting fans to stadiums and events. Fans often purchase jerseys as souvenirs, generating revenue for the local economy.
Conclusion
Custom baseball jerseys are not just clothing; they represent the heart and soul of a baseball team. From fostering team unity to engaging fans and contributing to the economy, these jerseys are a vital element of the sport's culture. The art of customization has come a long way, allowing teams to create unique designs that resonate with both players and supporters. As baseball continues to evolve, custom jerseys will remain a cherished symbol of team pride and unity, embodying the true spirit of this beloved sport.
When it comes to custom baseball jerseys and finding the perfect footwear for the game, comfort and style are paramount. Just as teams meticulously design their jerseys to represent their identity, players and enthusiasts seek the best Yeezy Slide soles to enhance their performance and complete their look. Custom baseball jerseys embody team unity and fan engagement, while Yeezy Slide soles offer unparalleled comfort and fashion-forward design, making them the ideal choice for those who want to step onto the baseball field not only with confidence but also with a touch of contemporary style. Both elements, in their unique ways, contribute to the overall experience and culture of America's favorite pastime.